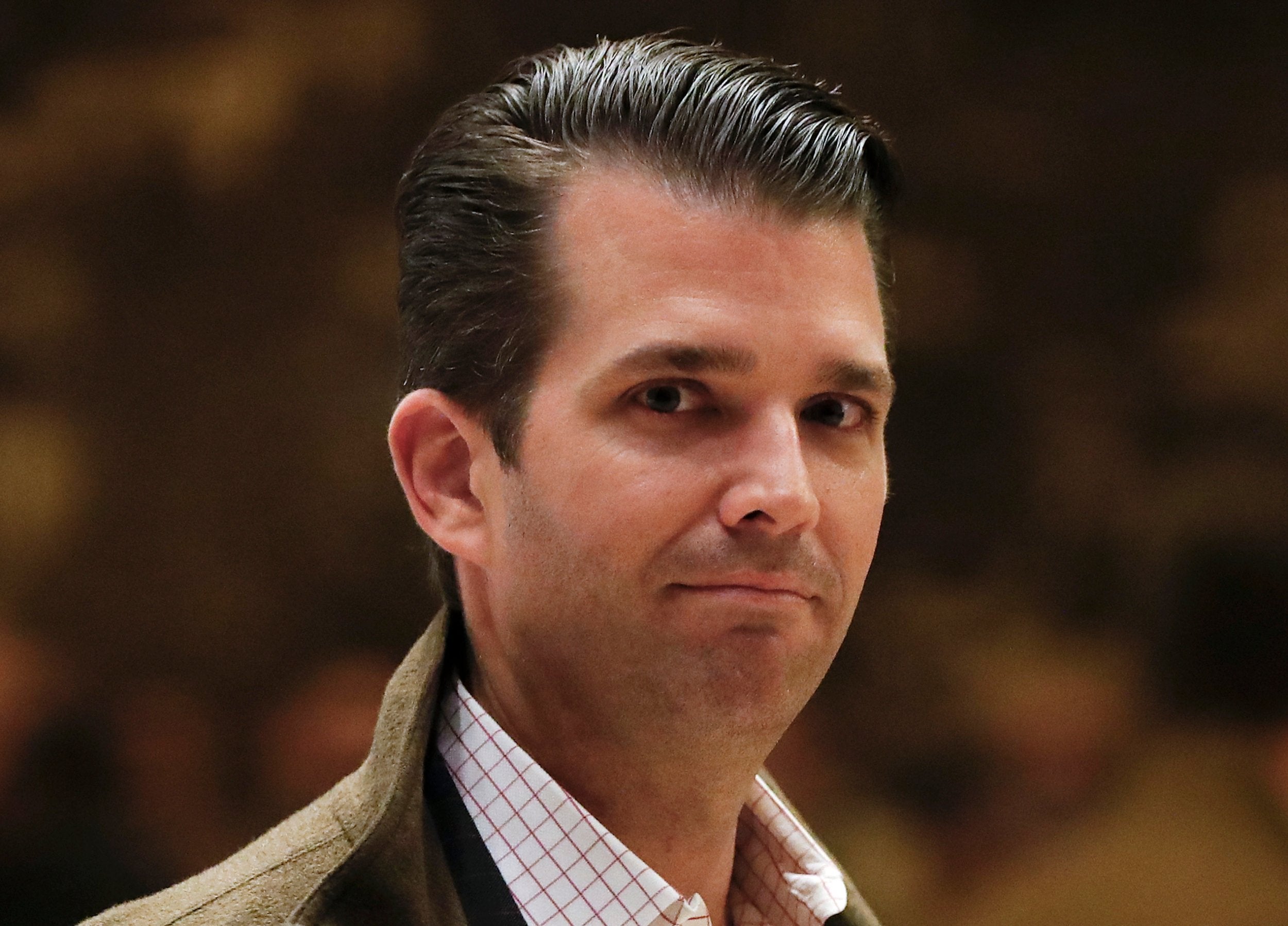 Donald Trump Jr has agreed to testify once again before the Senate Intelligence Committee as part of a last-minute deal, according to reports. 
The president's eldest son had previously skipped out on multiple requests by the Republican-led committee to voluntarily testify, after alleged discrepancies in his past testimonies were revealed. 
Senate Intelligence Committee Chairman Richard Burr then issued a subpoena for the first son to return to Capitol Hill, sparking an intra-party dispute and misleading claims from top Republicans that Special Counsel Robert Mueller's report had fully cleared the president and his inner circle of any wrongdoing. 
The report instead outlined numerous examples of possible obstruction of justice on the part of the president, while high-profile testimonies about Russian impact on the last presidential election appeared to contradict claims Mr Trump Jr made about only being "peripherally aware" of a Trump Tower project in Moscow in 2016. 
While Mr Trump Jr suggested he did not have much information about the Moscow project throughout the election, the president's longtime former lawyer, Michael Cohen, said he had actually been briefed at least 10 times. 
Mr Mueller's report also said Mr Trump himself remained interested in the "highly lucrative" project throughout his election. 
As part of the agreement to meet with lawmakers once more, the upcoming testimony will mark the last time Mr Trump Jr must speak to the Senate Intelligence Committee about their ongoing investigation, The Hill reported on Tuesday. 
The testimony will reportedly be limited to just five or six topics and will last between two to four hours in mid-June. 
As one of his father's closest and most outspoken supporters, Mr Trump Jr has decried subpoenas launched against him and the president as lawmakers seek to understand Mr Trump's past financial dealings and history with Russia. 
Earlier this week, he retweeted a video clip of Republican Lindsey Graham saying on Fox News, "If I were Donald Trump Jr's lawyer, I would tell him, 'You don't need to go back into this environment anymore. You've been there for hours and hours and nothing being alleged here changes the outcome of the Mueller investigation. I would call it a day.'"